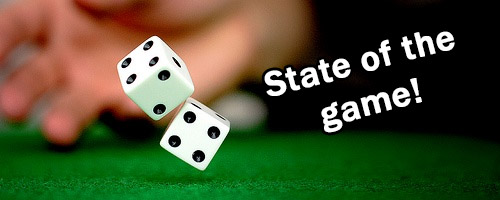 New releases, hobby & greenstuff!
Welcome to the show!
In this show we discuss the new releases and some of the rules around the Stormcast and Khorne characters. We also talk about what we have been up to (or lack of) and the current state of the game/community. We also look to the future (which looks bright) focusing around the upcoming events during the next few months and also give tips on which armies new players should look to collect to get into AoS

So sit back and enjoy some more Hammer to the Face!
Enjoy!
Show notes & links
Element games painting competition launched
We are proud to announce the first, Element Games painting competition!
We want you guys to paint up any of the two variants from the Knight Azyros box. Any style you like and with whatever techniques take your fancy.
We strongly encourage work in progress pics especially if they are step by step format. Equipment lists would be a great addition to your entry!
The competition will be set out over three weeks following this schedule:
SAT 17/10/15 – Competition officially begins!
FRI 23/10/15 – WIP updates on Facebook and Twitter.
WED 28/10/15 – Competition closes and judging begins.
FRI 30/10/15 – Winner announced via social media.
SAT 31/10/15 – Winner's pictures included in Saturday's E-mail.
Prizes:
1 x £15 Element voucher to the "Element Games' favourite", which we will choose.
1 x £15 Element games voucher to the "Community favourite" , which you guys/gals will choose!
The same model can potentially win both categories.
Hashtag your entry with #elementals and/or #EGPainting
Good luck!