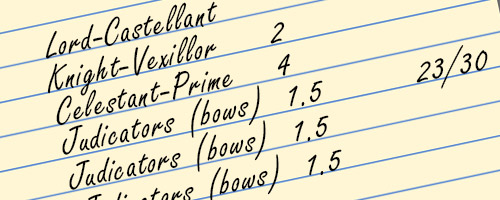 New Releases, Hobby & MIA Les!
Welcome to the show!
In this show we lament the absence of Les, who 'Nose' where he is!

We cover the new releases and discuss our hobby progress for Blood and Glory. Russ and Byron give some feedback on scale 75 paints and take some listener questions from twitter on airbrushing and other topics.
Russ also discusses some ideas for the SCGT pack and what we have been considering for the event.
Enjoy!
Show notes & links
Blood & Glory thread – Warhammer Forum thread
Blood & Glory Website – Official Blood & Glory site for buying your tickets