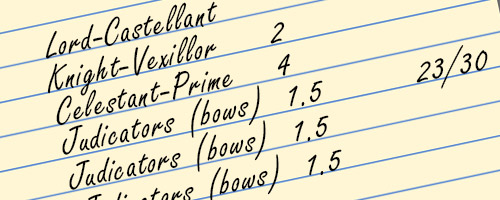 Tournament prep for a PCK event
Welcome to the show!
In this show Les and Russ discuss the PCK comp system and upcoming Sigmas event with there army lists in detail and why they decided to go with the Stormcast Eternals.

This show is definitely one for "ONLY THE FAITHFUL" Stormcast players out there.
Show notes & links